Well only the brave soul (other than me) made it to the office today. That would be hardy stalwart and compadre Guy Rish. Everyone else is working from home. The final tally looks like 12 to 14 inches and the drive in was pretty daunting. Here are some photos of the final damage.
Here's what it looked like at the office driveway.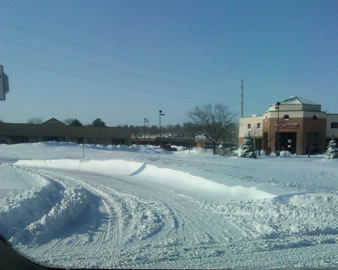 Near my local Starbucks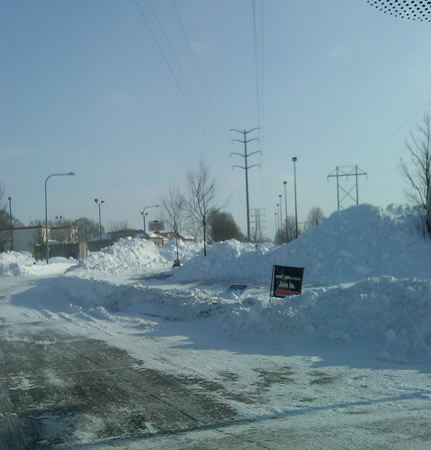 The parking lot.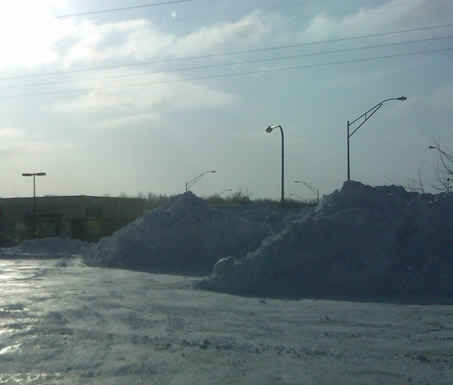 My back and arms are killing me from shoveling (and I even had my 2 teenage sons to help - yikes I'm getting old).