Every time someone hears I'm from Nebraska they ask about the cold and snow - followed by corn, cows, "do you have a Gap" and "how long before you get electricity and indoor plumbing". As I've documented here and elsewhere Omaha is a high tech thriving economy. Although I live within a few hundred feet of a corn field, I also live within a few miles of excellent shopping, theatre, music and the arts. Still, it actually does get cold and snowy in Nebraska. We are in the middle of a blizzard today.
9:00 a.m.
Here's what it looked like outside my office door at 9:00 this morning.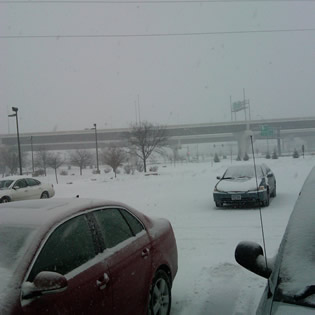 11:00 a.m.
And here's the progress after about 2 hours.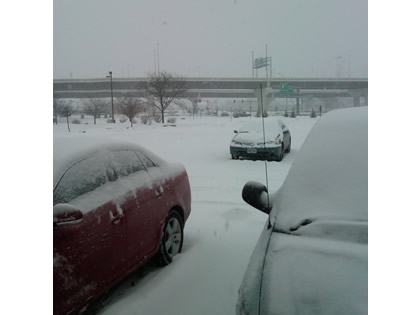 I'll post another update when it gets deeper. :)